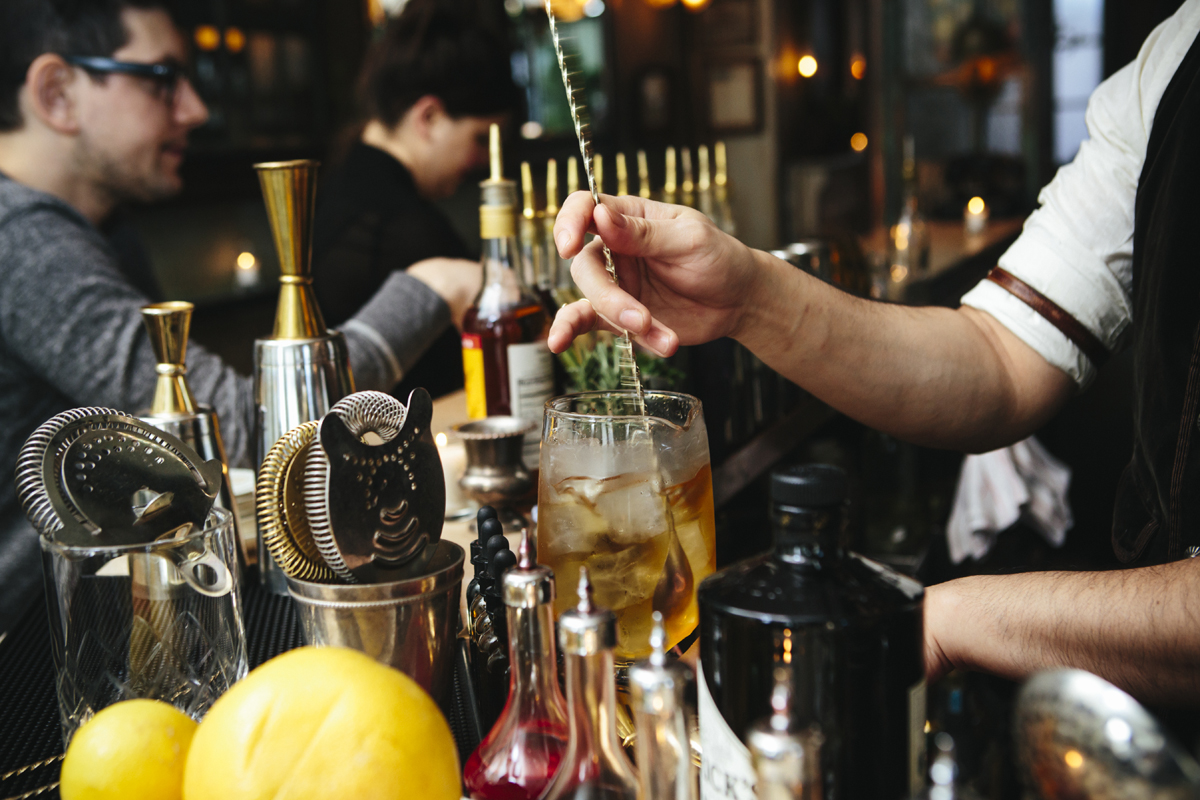 The Liquor Cabinet was founded in 2015 by brothers Patrick, Peter, and Sean Janelle to be the authoritative source for everything related to spirits and the art of cocktails. Our mobile app is an on-the-go guide for the modern drinker, including an exclusive collection of recipes curated and tested by our in-house team and a detailed bottle database filled with helpful insights about individual bottles of liquor.
On a trip to the South of France in 2011, I drank pastis for the first time. I'd neither tried nor even heard of the spirit before, and initially was turned off by the taste. But over the course of the vacation, as I watched old men sipping pastis and playing pétanque in the park, I realized the drink told so much about the culture and lifestyle of this specific place in the world, and I developed a taste and fondness for the drink. I was captivated by the importance of this spirit as a cultural pillar: it embodied the artisans who created it, the cafes that sold it, and the community that gathered together drinking it.
I knew this kind of story could be told about all the spirits I love, so I set out to make a place to tell those stories. At a family reunion several years later, over a round of Old Fashioneds, I learned that my brothers Peter and Sean shared the same passion for distilling, mixing, and consuming spirits. The Liquor Cabinet was born.
"
PATRICK JANELLE
CO-FOUNDER + CEO
Patrick Janelle
Co-founder, Chief Executive Officer
With a background in food media, Patrick is an authority in food, beverage, and entertaining. He has grown a following of over 400k on his personal instagram feed, @aguynamedpatrick. His work has been featured in the Wall Street Journal and The New York Times, and he continues to expand his influence through strategic partnerships with lifestyle brands and media properties.
Peter Janelle
Co-founder, Chief Operating Officer
Peter earned a master's degree in Public Policy from the University of Minnesota and has since worked with large health and insurance companies to analyze and develop corporate policy. With a healthy interest in home distilling and strong roots in the Minneapolis social scene, Peter brings a well-balanced business perspective to the Liquor Cabinet.
Sean Janelle
Co-founder, Chief Financial Officer
Sean has overseen the accounting and internal auditing activities at a variety of large corporations. A savvy numbers guy and entrepreneur at heart, Sean has also worked off-the-clock to develop the Gates Carbon Drive cyclocross team, for whom he increased sponsorship more than 100% in two years. He also makes bitters and is an avid home brewer.